The fast development of Eisai's business in China is the result of autonomous and transparent management style and timely grasp of market changes. We fully respect each employee, encourage knowledge innovation, adhere to strict moral and ethical standards, and highly advocate a working atmosphere that fosters teamwork and cooperation.
In line with the human health care philosophy, we pay a close attention to the health and welfare of our employees. As a member of Eisai's global family, each employee is provided with a comprehensive insurance package that includes the 24-hour employer insurance, the life insurance, the major disease insurance, the additional outpatient/emergency medical insurance, the additional supplementary hospitalization insurance, the maternity insurance and the additional outpatient/emergency medical insurance for children.
We certainly understand that employees whose personal development is fulfilled and whose skills are continually upgraded will contribute more to the success of our business. So we always consider employees' skills enhancement and achievements of their personal goals among our company's long-term strategies. In addition to accumulating experience in their daily work, our employees can attend training courses according to their individual career plans and business objectives. Moreover, in order to imbue a sense of loyalty among our staff and strengthen the spirit of corporate teamwork, we reward employees for their dedicated service and outstanding contribution. For this, we've set up the Long-Term Service Employee Award to honor employees who have worked in Eisai for 5 years, 10 years, 15 years and 20 years. By March 21 2023, 50 staff members have been honored with the 20-Year Service Award, 112 with the 15-Year Service Award, 245 with the 10-Year Service Award and 313 with the 5-Year Service Award.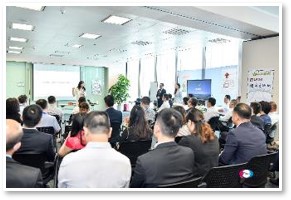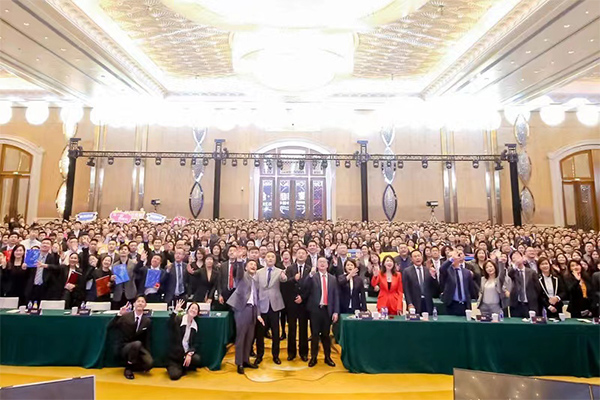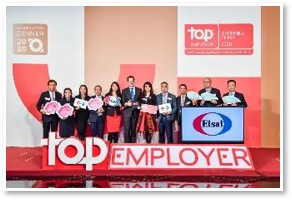 Our pursuit of excellence is demonstrated in the way we train young people who demonstrate enthusiasm and strong commitment to work in Eisai. We provide a good ground for career development, making sure that our employees grow with the company.
https://www.eisai.com.cn/wordpress/wp-content/uploads/2021/04/logo3.png
0
0
jjc
https://www.eisai.com.cn/wordpress/wp-content/uploads/2021/04/logo3.png
jjc
2021-02-08 11:00:02
2023-11-29 13:00:50
Culture of Eisai China